Discover more from Recommentunde
Baratunde offers things to help you process reality and give you the boost to keep shaping it for the better
Over 12,000 subscribers
I wrote about the election and will be on your TV Monday

On Empathy, And A New American Story
I unleashed a fusillade of words on Vox under the headline "Empathy isn't a favor I owe white Trump voters. It has to go both ways." The piece is very long and contains much more than that point. I urge you to read to the end, or, if you are too lazy to read, watch me read it to you in this Facebook Live video and response session I did after publication. It starts about three minutes in.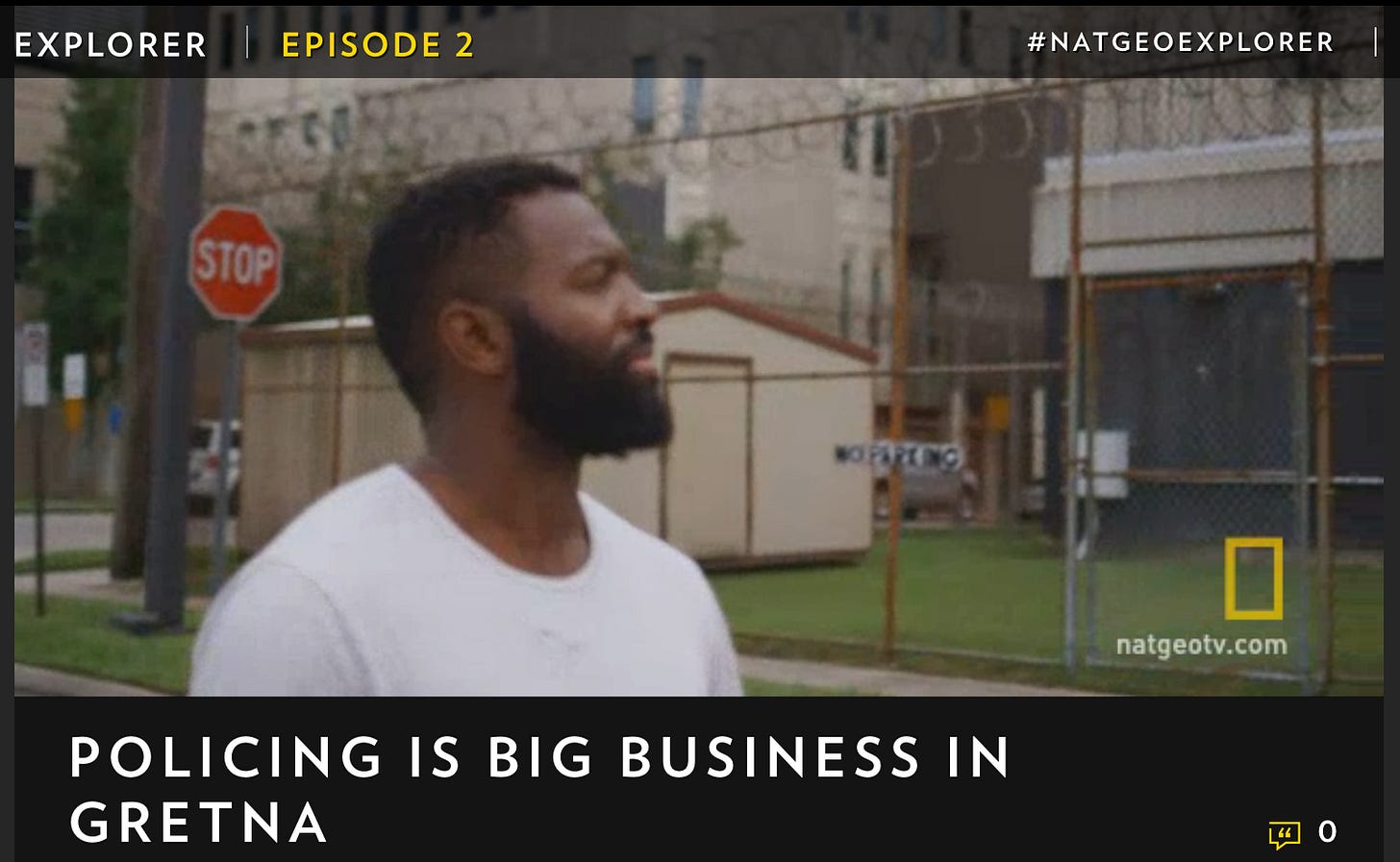 Monday on NatGeo; Tuesday on Facebook Live
I mentioned this in the last email, but welcome newbies! I'm an on-air correspondent for the Explorer series on National Geographic, and I'll be all up in Episode 2 which airs Monday November 21 at 10pm ET.

My piece is an investigation into policing practices in Gretna, Louisiana. There's a clip online. You can watch the show if you have a cable subscription login. I'm not saying you need a cable subscription, I'm just saying you need a login. So you know, be neighborly.
either through that stupid box when it airs

on-demand through your hellish cable guide the day after
The following day, Tuesday November 22, I'll be doing another Facebook Live chat to talk more about the piece, answer questions, and share some of what got cut due to time constraints.

About Race Podcast Going In
A while back I helped create a pretty dope podcast and format, if I may say so, which I just did, so I guess I may. The show has grown to include many more than the initial three of me, Raquel Cepeda, and Tanner Colby.

Check out the B-Side to last week's episode with listener responses, and subscribe to get the new episode which drops tonight. We had a very powerful discussion of post-election feels with mostly women including a Muslim immigrant and US-born Latina.

Most importantly, the end of episode 1646 includes some meaningful recommendations for engaging with the Trump voters in your life, consuming a healthier media diet, and taking care of your mental and emotional health an in America that has revealed its ugly.

Much love to yall. Stay vigilant,

Baratunde