Discover more from Recommentunde
Baratunde offers things to help you process reality and give you the boost to keep shaping it for the better
Over 12,000 subscribers
Baratunde Thurston: Subscribe to my new podcast
Can I prove I'm related to The Black Panther? Tune in!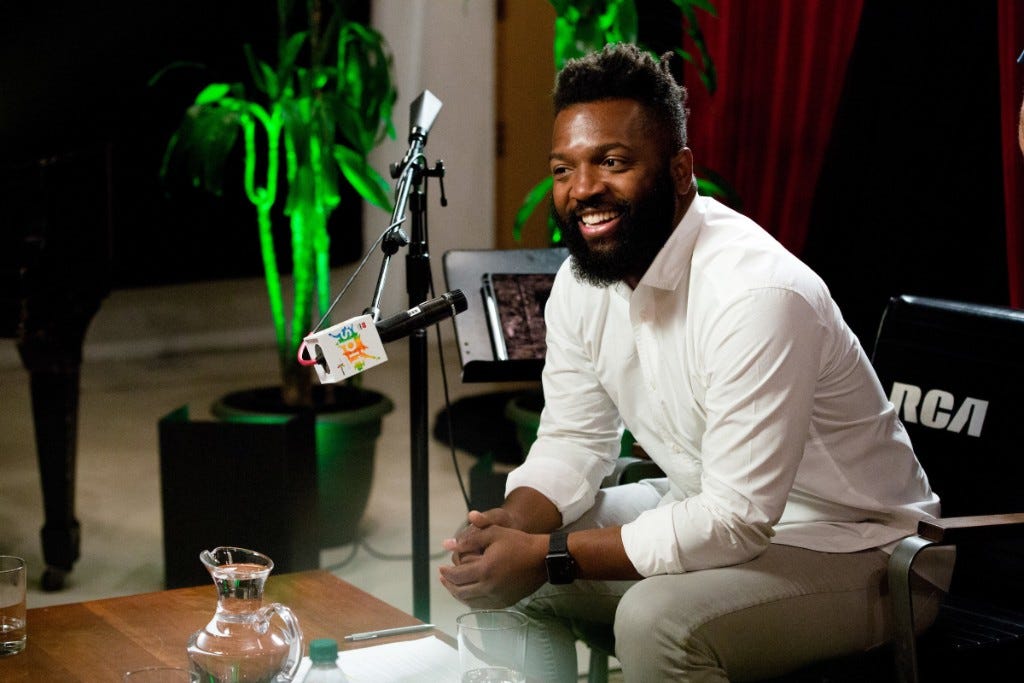 It's true. I have a podcast.
Many of you know me from the sound of my voice in your ears on the About Race podcast. For the first time since then, I'm hosting a new serial production. It's called Spit, and it's all about DNA. I've made it in partnership with iHeartMedia and 23andMe.

Subscribe to that joint now! It's on iTunes or wherever you binge audio. Give it a rating and review. You can listen online easily as well. Fast Company wrote a little something too.

The first two episodes feature John Legend and Wyclef Jean. We talk race, identity, science and more. Each show features a musical artist and an expert, and I promise it's damn interesting. I'll leave you with a request that you double check your voter registration and then enjoy this extended quote from John Legend from episode 1:

Just think about sexism for instance. When you waste the talent and potential of half of the population. Just think about how destructive that is for the community. Just think how underutilized the community is when you say half of the population can only reach this glass ceiling and can't be their best self and you put rules and structures in place to make that kind of reinforced. It's such a waste and if we're doing that with whole neighborhoods, if we're doing that with half of the population when it comes to women, when we're doing that with entire racial groups in America where 12% of us are black, another 14 or so are Hispanic. If you're wasting the talent because you're saying these people don't get included in the American dream or they don't get included in what we think of as people that deserve a good education or healthy community, it's such a waste.