Discover more from Recommentunde
Baratunde offers things to help you process reality and give you the boost to keep shaping it for the better
Over 12,000 subscribers
All Dolezaled Out (@baratunde's latest email)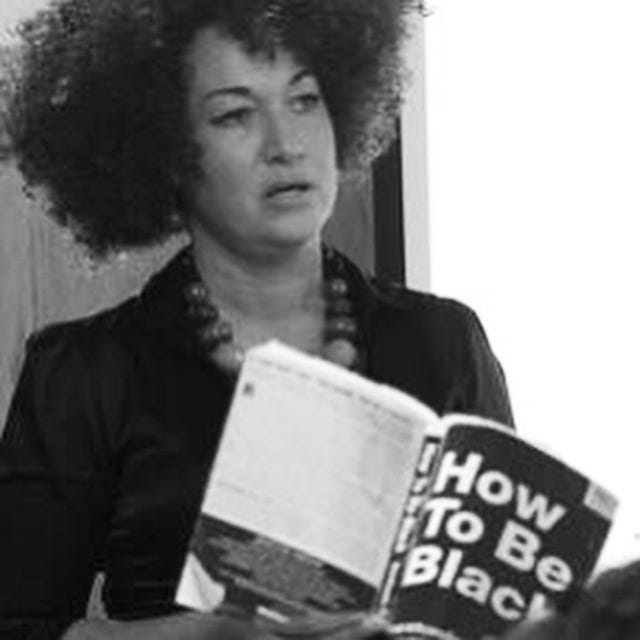 Welcome To My Email Family
You probably didn't notice, but everything is different now.
I had to move my email list (you) from one account to another which means some of your settings (like text vs html) were lost. I'm sorry about that, but I believe we can get through it if we focus.
I'm In Four Podcasts This Week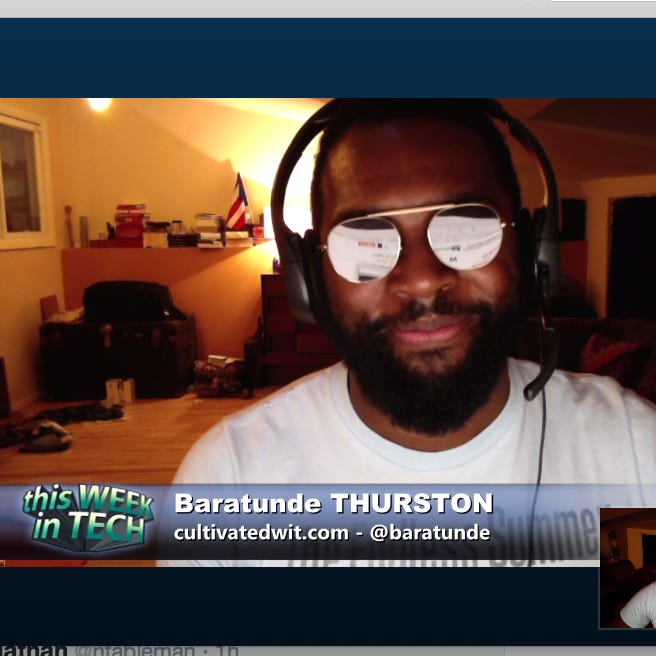 After many months of absence, I returned to the panel at This Week In Tech and discussed Taylor Swift v. Apple, Google v. revenge porn, and Marc Maron v. President Obama. (iTunes)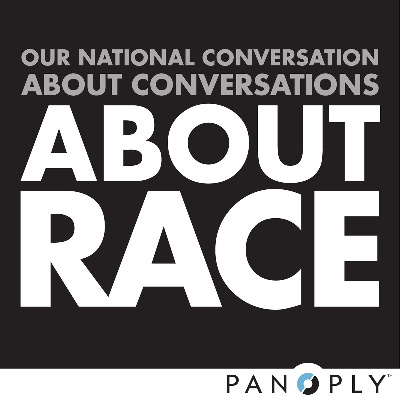 On About Race, we have three episodes for you! All Dolezaled Out, a continuing discussion of mixed race sex-having, and we joined the Slate Spoiler Special to praise the new movie, Dope. (iTunes)
So Here's A Story
This Monday, a bad person stole my bike. For those of you who remember Roxie, my 45-pound chromed out pink Schwinn cruiser, this is not the bike that got stolen. I paid Roxie forward to a deserving and lovely human last year. The bike that got stolen was my day-to-day, get around New York City bike. I never bothered to name it, and maybe that impersonal approach is why I no longer own it.
More likely, the bike got stolen because I locked it in a temporary and less secure way in front of my apartment after getting tired of hauling it up four flights of stairs.

Most likely, the bike got stolen because some people are just meanies.
Having something you love taken from you is never a fun thing, even if it's just a bike that didn't cost very much. However, there is a plus side. Like "dropping my cell phone," this gives me a reason to get a different bike, one that I will name and love and cherish for all time.
I also realized that this is the first bike of mine to be stolen in this millennium. The last one was also taken from in front of my residence. From a certain perspective, you could say I was overdue for a bike theft given how often I ride and lock it outside in New York City. Of course, that "certain perspective" has another name: the perspective of the asshole who goes around stealing bikes.
Media Objects That You Missed In Which I Am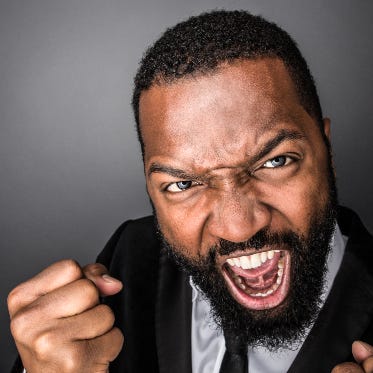 I got PRK laser eye surgery which means no more glasses. What? You're gonna miss my glasses and like me better that way? Change happens people! Get used to it. My instagram feed has a series of new photos of my new face. If you're one of those people who prefers Facebook to Instagram (freak), here's an album for you.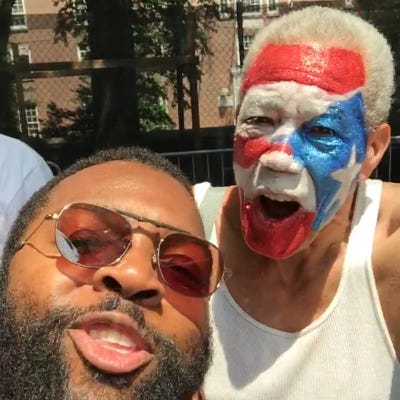 I like the new apps where your media disappears. Don't tell them, but I saved some of my creations for you and your children's children. Here's a live freestyle rhyme session on Periscope, and on Snapchat (@snapatunde) an inside look at NYC's Puerto Rican Day Parade, and a fractal-like art form I created and call Snap Art.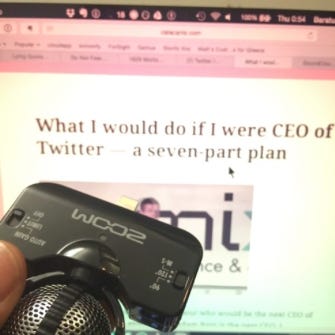 I like reading out loud. Always have. If you like the sound of my voice, check out this new audio service I unintentionally inspired. Jason Calacanis wrote an essay. Someone online complained about the length. I recorded an annotated audio version of the essay. Internet stranger (to me) Marc Eglon launched a product based on all this. baratun.de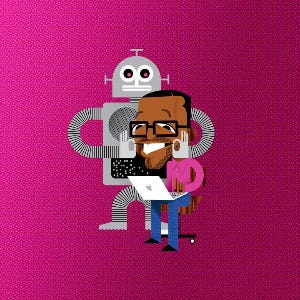 "We may be giving the machines and ourselves too much credit. We don't need to imagine a future filled with human suffering at the (liquid metal) hands of supersmart robots. Many are suffering now at the hands of their fellow humans."

-Me, in my latest Fast Company column on Artificial Intelligence.
The Not-Me Department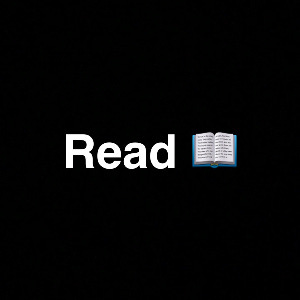 Former Onion editor and colleague Joe Randazzo has a book out called Funny On Purpose. It's a practical, informative, and very funny guide to making it in the comedy business. I'm taking notes and following his advice. You should too. So far, the book has given me zero rashes.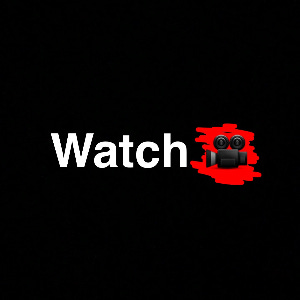 A documentary film called 3 1/2 Minutes, Ten Bullets about the murder of black Florida teen Jordan Davis by white Florida grown ass man who shoulda known better, Michael Dunn. Screening times available online. For extra credit, read this Variety piece.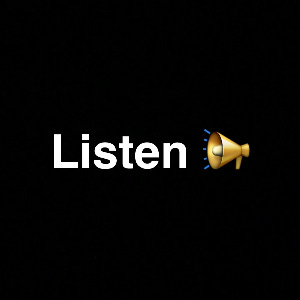 The new podcast called Spawned is a common sense take on parenting and parenting culture. No, this is not my veiled way of telling you I made a baby. Remember, this is the not-me section of the newsletter, so don't read into it too much.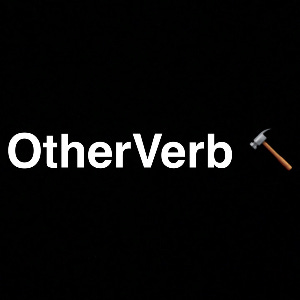 Know great storytellers? NOMINATE them for the Future of Storytelling Prize by July 24th. Hate gender-based violence? APPLY to join the Breakthrough Catalyst Training program July 27-28 in NYC. Upset about mass incarceration? TRAVEL to Detroit this Sunday June 28th to see convicted murderer / former addict / MIT Media Lab Director's Fellow / TED Speaker / Oprah BFF Shaka Senghor.
The End
Ok. This is the end of the email. I hope you enjoyed it, and I sincerely wish you all long days and pleasant nights. If you have requests or feedback or a new bike for me, please reply to this message with your feedback, and someone on an obscure subreddit will get back to you. I love some of you.
This Email Was Amazing. Share It.