Recommentunde! - Auschwitz and the Gift of Life - 26 Jan 2020



it's the latest edition of
The Recommentunde Newsletter
For the week that began 26 January 2020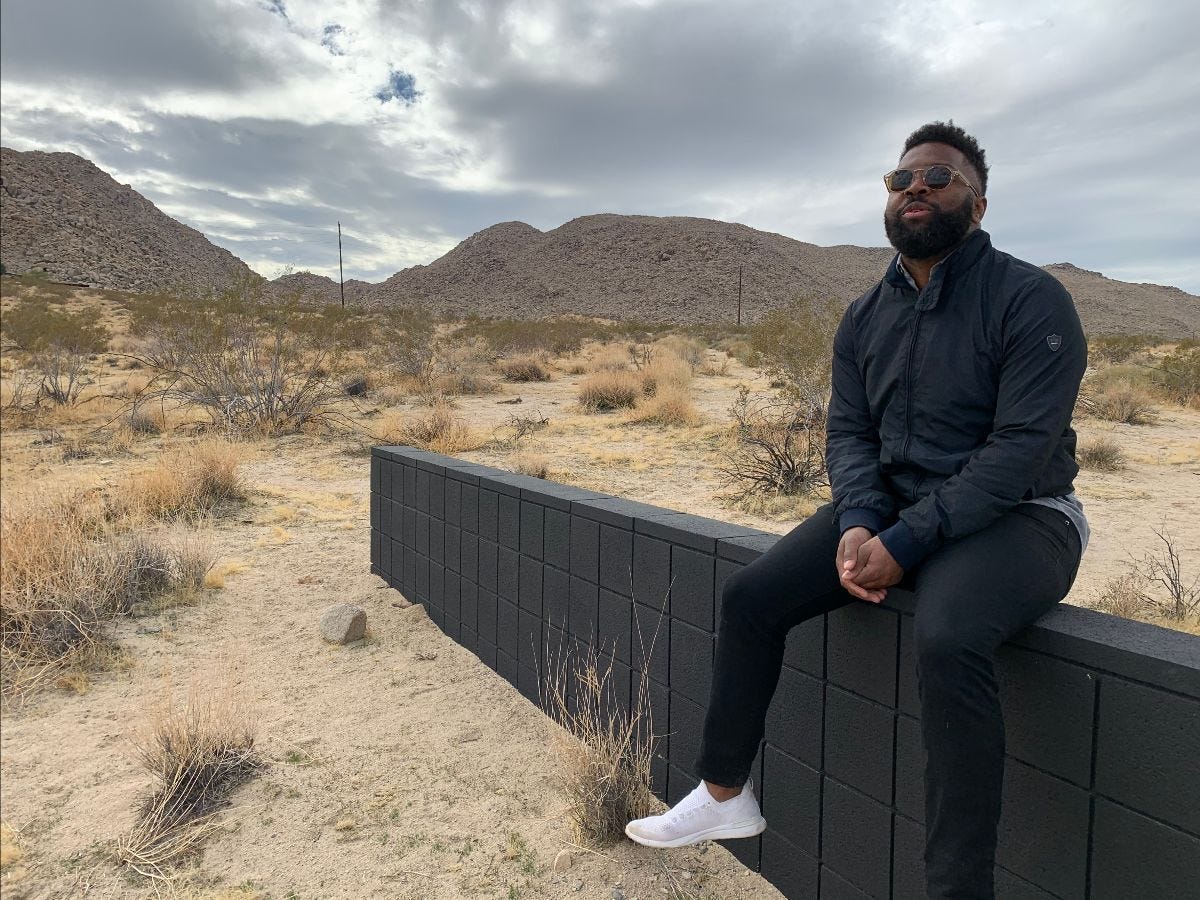 Me at Joshua Tree, aka JoshuaTunde
We are in the throws of impeachment and record-breaking Aussie fires and apparently just living inside Billie Eilish's world. Welcome back to Recommentunde. I've missed you too. Quick reminder to join my SMS service. Send a text to 202-894-8844 so you never miss my important drops like yesterday's video op-ed on instagram about impeachment or a chance to just chat while I'm in line somewhere.
This Sunday I was out in Joshua Tree with Elizabeth and her parents when we learned about the helicopter crash that killed Kobe Bryant, his daughter Gianna, and seven others. We were in shock. I never have been a big basketball fan, and I wasn't connected to Bryant in any deep way so I don't have a eulogy to capture his life or his impact on mine. I am, however, struck by how fragile and disposable life is, even of those who appear to be larger than life. In the end, death comes for us all. It's one of the few unifying aspects of life. We aren't guaranteed any moments, and I'm grateful for the ones I have had the privilege to enjoy. Life, even with pain and disappointment and Mitch McConnell running the Senate, is a gift and a privilege.
I've come across a few good pieces about Bryant's death. They cover his legendary athletic and business achievements, his response to the 2003 sexual assault allegations, and his attempts to shape his own story. One source of these insights, to my great surprise, was Twitter! My friend Johnny wrote this on Instagram about Kobe's HeroVillan concept. Finally, the Washington Post has a solid perspective as well.
And now, for your regularly-scheduled content.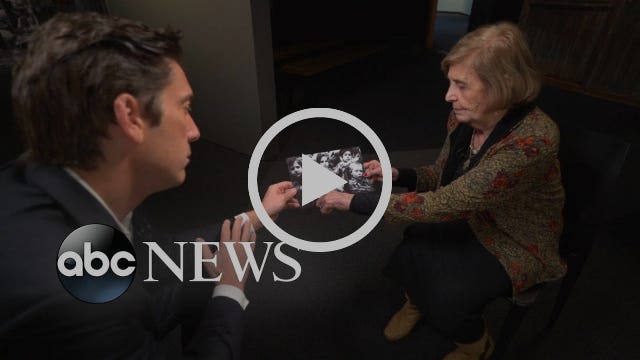 Few children were spared by the Nazis during the Holocaust. Survivors like Tova Friedman shared their memories of horror and stories of triumph.
Remembering the survivors of Auschwitz 75 years later - YouTube
Here's The One Link you need to click right here. It's 10 minutes. I probably cried for 10 minutes after watching. We must remember the worst we have done to each other so we can strive for the best in its place. As an Auschwitz survivor said upon revisiting the camp she last saw 75 years ago, "This is the end of evil" as in, this is where evil leads us.
---
ENDORSEMENT ZONE

The best meals I've had in New York City are at a new restaurant in Harlem called Reverence. I'm friends with the chef, Russell Jackson, and have been since his California days. What he's done with Reverence has earned the name, and he built this new model of fine dining right on Strivers Row. Here are some articles to give you a taste, but the best taste is the food. So go!
2020 Democratic primary: The case for Elizabeth Warren - Vox
"She understands America's problems better than anyone else in the field, in part because it's her research and analysis that now forms the base for much of the policy debate. She understands how to focus and wield the powers of the regulatory state better than anyone else, because she's actually done it, and because it's core to her political project. And she is, far and away, the candidate with the clearest plan for making ambitious governance possible again."
Bernie Sanders could be the most electable Democrat in 2020 - Vox
"It's fine if you want to be annoyed that Sanders's self-presentation as a revolutionary who will sweep all practical obstacles aside is at odds with his reality as an experienced legislator who does typical senator stuff in a typical way. But there's no reason to be worried that Sanders is a deluded radical who doesn't understand how the government works."
Opinion | The Revolution Comes to Davos - The New York Times
"For every Microsoft, which made an expensive pledge to eliminate all of the carbon it has ever produced, there's a Johnson & Johnson, claiming that it strives to "create healthier communities," despite being recently fined over $450 million for fueling the American opioid crisis."
Are autonomous cars really safer than human drivers? - The Conversation
"Most comparisons between human drivers and automated vehicles have been at best uneven, and at worst, unfair."
Why These Australia Fires Are Like Nothing We've Seen Before - The New York Times
"While scientists have long predicted that climate change would bring longer and more intense fire seasons, the blazes were not expected to be this bad this soon, Dr. Bradstock said. Under his projections, Australia would not have seen this kind of devastation for another 40 to 50 years, he said."
Reducing Fire, and Cutting Carbon Emissions, the Aboriginal Way - The New York Times
"Indigenous people, using precisely timed, low-intensity fires, burn their properties the way a suburban homeowner might use a lawn mower."
Climate Change Could Blow Up the Economy. Banks Aren't Ready. - The New York Times
"By some estimates, global gross domestic product could plunge by 25 percent because of the effects of climate change. Central banks have enough trouble dealing with mild recessions, and would not be powerful enough to combat an economic downturn of that scale."
John Roberts comes face to face with the mess he made - The Washington Post
"The Republican Party, weakened by the new dominance of outside money, couldn't stop Trump's hostile takeover of the party or the takeover of the congressional GOP ranks by far-right candidates. The new dominance of ideologically extreme outside groups and donors led lawmakers on both sides to give their patrons what they wanted: conflict over collaboration and purity at the cost of paralysis. The various decisions also suppress the influence of poorer and non-white Americans and extend the electoral power of Republicans in disproportion to the popular vote."
Ten things technology platforms can do to safeguard the 2020 U.S. election.
A number of us do not think platforms will self-regulate, and we are not optimistic that the U.S. government will legislate or regulate in time to protect our democratic process therefore we have 10 ideas that the platforms could enact now.
TREATS
SIGNING OFF
The Recommentunde YouTube playlist and Spotify podcast playlist just for you.
Forward this email to people you know. They can subscribe at baratunde.com/email
✊🏾

Peace and Love.