Discover more from Recommentunde
Baratunde offers things to help you process reality and give you the boost to keep shaping it for the better
Over 12,000 subscribers
Recommentunde: Coronavirus and Vietnam | 28 April 2020



it's the latest edition of
The Recommentunde Newsletter
Sent on 28 April 2020 Edition
As of today, the new coronavirus has killed as many Americans as the entire Vietnam War (58,000). Like that war, these deaths were preventable and based on lies. Like that war, the way out involves all of us. Let's stop repeating history. Test. Trace. Supported Isolation. And VOTE! See more in this video I just posted today. Thanks to the U.S. Naval Institute for teaching me the truth of the lie that led to the disastrous Vietnam War.
Meanwhile, I have two upcoming interviews to post from Live On Lockdown including California Assembly Member Wendy Carrillo and climate activist Dahni-El Giles.
Tired of missing my live streamed events? I made a public calendar for you. There are three ways to view
Any now for your regularly-scheduled content in these irregular times.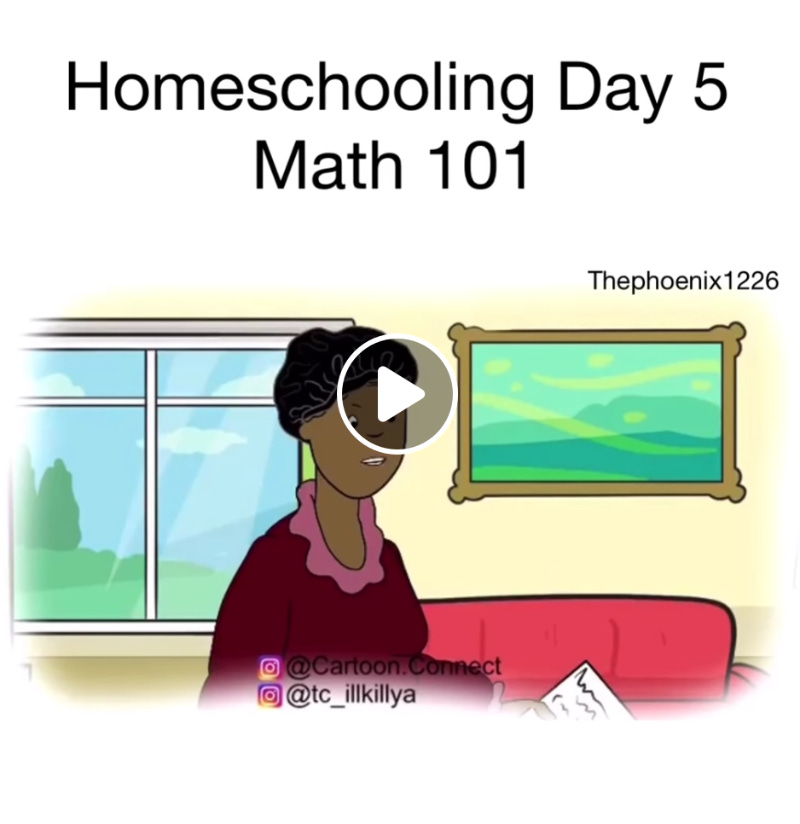 It's just one minute and this video will have you cracking up!
With Schools Shut by Coronavirus, Remote Learning Strains Parents
Article in The New York Times
Much respect, love, and sympathy to the parents out there trying to juggle it all during stay-at-home time with your kids. "With teachers relegated to computer screens, parents have to play teacher's aide, hall monitor, counselor and cafeteria worker — all while trying to do their own jobs under extraordinary circumstances."
The real story of US democracy isn't the drama. It's the complete unresponsiveness to it
Article in The Correspondent
Here's a thoughtful analysis of my country's broken democracy. It uses the stability of Trump's approval rating to argue that America has become completely desensitized to- and divested from politics.
How To Medical by Sarah Cooper
Video on internet
This is a pitch perfect comedic impression by a talented writer and comic. And so short!
Up to 90% of minority and women owners shut out of Paycheck Protection Program, experts fear
Article at CBS News
I'm sorry were you feeling calm and not filled with rage for a moment. Let me fix that for you.
Trump fills briefings with attacks and boasts, but little empathy
Analysis in the Washington Post
It's not news anymore. The U.S. has a monstrosity for a president, someone incapable of even the performance of empathy for the dead of his own nation. Add this to the pile that makes removing this man from office priority number one.
Ava Duvernay's Filmmaker Tweet-a-thon
Event on the Twitter
This Thursday, Ava Duvernay will host a Twitter chat under the hashtag #ArrayNow. It will run from 9am - 7pm PT and it will be filled with goodness.
Are female leaders more successful at managing the coronavirus crisis?
Article in The Guardian
"Plenty of countries with male leaders – Vietnam, the Czech Republic, Greece, Australia – have also done well. But few with female leaders have done badly."
Bill Gates explains his plan to end the coronavirus pandemic
Long interview in Vox
This is a thoughtful, fact-filled conversation about the new coronavirus and where we might go from here. This is what the White House briefings should be doing.
Americans Are United In Support of Stay At Home Orders
Video segment from Live On Lockdown
I shared some moments of good news in this past Sunday's show as I learned of the overwhelming support Americans have for the stay at home orders. It's almost as if white people with guns waving flags get covered far more than they should. Why ever would that be?
Simple Stretches to Ease Back Pain and Other Aches
Article on Medium
Probably the most practical item in today's newsletter. You're welcome.
Why Senegal Was Trending On Twitter
Video from Al Jazeera
Other nations represent an alternate universe in which national government executives take things seriously and act to prepare. Here we have a West African nation doing something the U.S. still hasn't managed to do: create low cost, rapid COVID-19 testing. FOR ONE DOLLAR PER TEST OMG I'M GOING TO LOSE MY MIND PEOPLE!
Brooklyn Public Library Virtual Programming
Online Events by BPL
I still serve on the board of the Brooklyn Public Library (despite having moved out of NYC last year), and I'm so proud of this institution right now. Check out the variety of online programming this public, small-d democratic institution has launched and enjoy!
SIGNING OFF
I've been adding to the Recommentunde YouTube playlist and Spotify podcast playlist just for you.
Forward this email to people you know. They can subscribe at baratunde.com/email

Subscribe to my text messages, and interact with me directly and relatively quickly. Send a message to +1-202-894-8844 or visit here to sign up.
✊🏾

Peace and Love.