Discover more from Recommentunde
Baratunde offers things to help you process reality and give you the boost to keep shaping it for the better
Over 12,000 subscribers
Recommentunde: My New Podcast - We're Having A Moment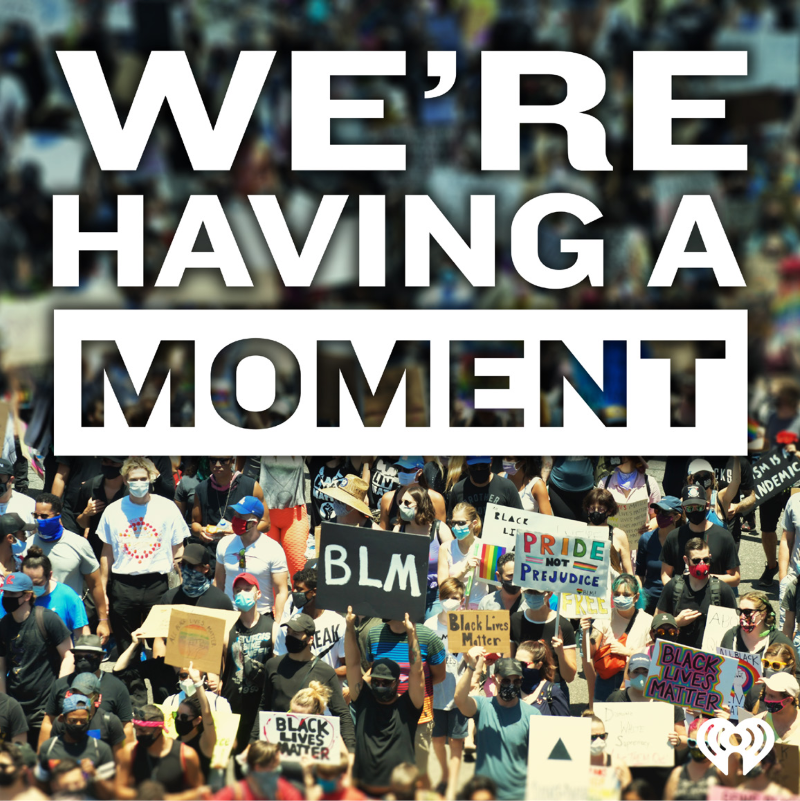 Hi you.
It's me with a special email.
Not going to bury the lead here. I JUST LAUNCHED A PODCAST!!!
It's a short series designed to capture this defining moment in the U.S. around race and policing. It's called… "We're Having A Moment"
Episode one just dropped. Please listen, subscribe, rate, and share!
If you're on your mobile device, that link should take you right to your podcast app. If it didn't work well, here are direct links to Apple Podcasts and Spotify.
I'd also love if you considered boosting these posts on Instagram, Twitter, and Facebook.
Here's a more complete description of the series
It's true. We all feel it in the United States. We are having some kind of moment. When Mitt Romney joins a Black Lives Matter march, when NASCAR bans the Confederate flag, when major cities actually contemplate defunding the police, and when Adidas retweets Nike in support of Black lives, something big is going on. Where it goes, we can't say, but right here, right now, in the midst of a global pandemic, something significant is happening involving race and in particular, policing. In a limited-run series, Baratunde Thurston captures this defining moment in American history.
And the episode one description.
Using his emotionally raw reaction to Amy Cooper calling the police on a birdwatcher and his powerful TED talk on diagramming sentences to better articulate abuse at the hands of police, Baratunde reveals how the rise of the COVID pandemic exposed the racial pandemic that's stunted this country since it's foundation. Derek Chauvin killing George Floyd was appalling, but it took a pandemic for the entire country to notice.
And just a note from me to you.
The past few weeks have been exhausting. I've felt more emotions, created more "output," participated in more conversations than I thought possible. The team at iHeart saw what I was up to and suggested we fast-track a series about this moment, and here we are. I want this show to stand as a sort of audio document for this special place we're in. And I want to thank so many of you who have contributed via emailing or texting me articles, or showing up on Live On Lockdown with your own stories. A lot of that spirit and some of that actual content is in this series.
Let's keep pushing.
Thank you.