Jedi Joe


it's the latest edition of
The Recommentunde Newsletter
Sent on 25 August 2020 Edition
Hi you,

It's me.

I voted for Bernie Sanders in the California primary. I would do it again. Bernie saw the Matrix, called bullshit on it, and had a bold plan to write some new code for us to live in. And while I knew I would support any of the Democratic candidates, last week's Democratic National Convention pleasantly surprised me in a number of ways.

The sheer, basic, responsibility of the production was sadly-worth-celebrating in a nation filled with irresponsible leaders who make a mockery of masks, deride physical distancing, and ignore tens of thousands of dead Americans.

The roll call showcased the ethnic, gender, ecological, and every other sort of diversity of this nation without feeling like checking boxes. I don't think I've ever seen so much space granted to indigenous people on such a large platform before. I also haven't seen so many people make selfie videos from random fields.

The women who emceed each night all did excellent work. Thanks Eva, Tracee, Kerry, and Julia. I hope to one day be on a first-name basis with you all. I was briefly upset Thursday night when Tom Perez started off with anti-charisma and an out-of-touch request that people take a look at both candidates, compare policies, and make their decisions. No, Tom. This is not that election.

Both Obamas finally said their quiet part out loud. For literal years I've been wanting President Obama to make it plain, and he did that without hyperbole or bombast, making a strong case for the risk to our democracy and the need for Democratic control of the White House and Senate and the decency and skills of Joe Biden.

Kamala Harris filled in the pages of her life story in a way that made her more human than I'm used to seeing. But I will admit that once she got going on the more political parts, I didn't connect as much. I didn't need to because I refuse to let the perfect be the enemy of the way-better-than-authoritarianism.

We got to see a large squad of talented, energetic people working to help this country live up to its promises, whether they were made in the Constitution, in treaties, or in laws. Also, the sign language interpreters need their own show! ASL of music is my new favorite thing.

These elections are not about who will be First Lady or First Man, but Jill Biden blew me away and reflects well on the choices of her partner. She offered a window into who and what Joe Biden values. Her own commitment to teaching was authentic and relatable.

And Joe. I was always just "fine" with Joe. He has said dumb things about race back in the day and probably last week. He mistreated Anita Hill. He is a "lifelong politician." But what I felt last week was that he deeply cares about other people. That statement alone makes him more qualified to hold the office than the current president.

Biden's humanity shone through in ways I hadn't seen much before. I didn't know he went to the Jewish funeral of the woman who first donated to his campaign ($18). I was brought to tears by Biden's acknowledgment of his stutter and the story of the teenage boy he coached through his own stutter this year. I laughed out loud when I learned he reads the Amtrak Arrive magazine. So do I!

And I found myself moved by his commitment to be a president for all Americans because I believed him. He spoke to us as if he believes in us, and he didn't pretend this was a normal moment. He invoked the way of the Jedi when he spoke of this as a moment to choose light over darkness and embrace hope, light, and love. It's the truest thing he ever said.

Joe Biden's life is 180 degrees opposite that of the current president. The current president has taken his entire life and yet demands that we all give him more: more money, more attention, more praise. Joe Biden has lost his entire life and yet offers to give even more to us all.

The current president brings out the worst in all of us, not just his base. He makes unacceptable behavior acceptable. He turns somber moments into spectacle. He turns me into a nastier, angrier, more vengeful version of myself. He brings out the darkness that lies within us all.

A president Biden will, as all human beings, carry his own darkness too, but he will draw forth the light far more. He will remind us we can be friends, not just enemies. And this will be good, not just for his base, but for the nation as a whole.

This week, the Republican National Convention is assaulting us with lies, screaming, and incoherent arguments by the current president and his GOP cult who could not even bother to put together a platform. Their message is simple and terrifying. "We have seen who the current president is. We know he is horrible. We know you are suffering and dying because of his choices. And we do not care, because we want power."

So, are you going to waste your time staring into that darkness? Or are you going to shine your light into the world and help us all get to a better place?

And now, for your regularly-scheduled content: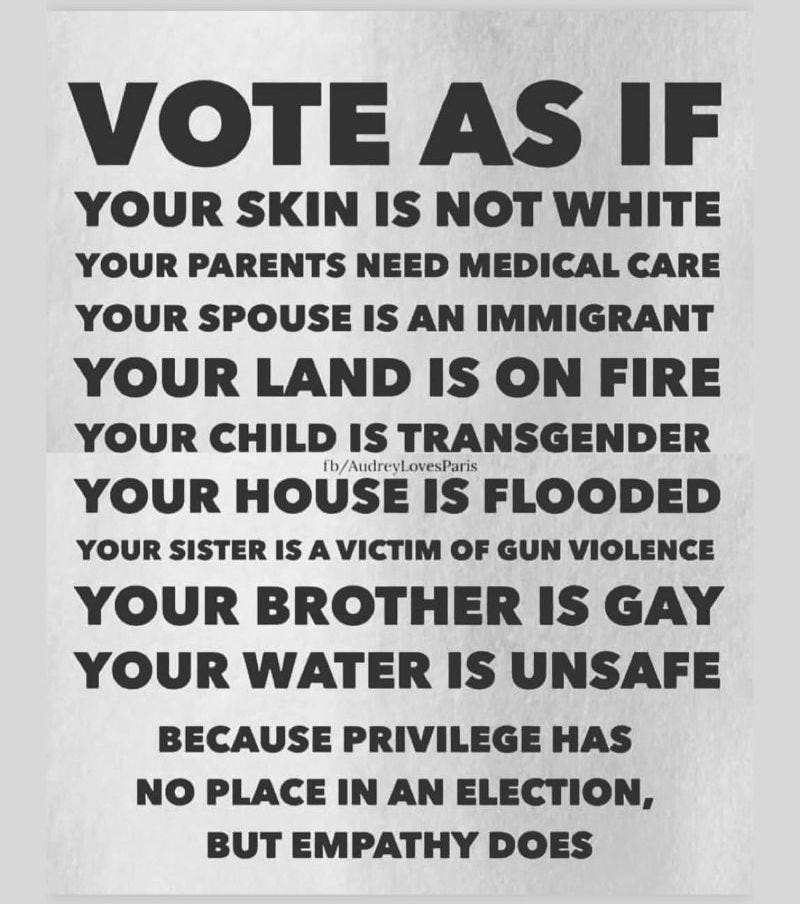 Hard to attribute this meme, but it rings true, so I'm sharing it.
The trailer for my podcast is live, and you can watch it. You should also subscribe because How To Citizen with Baratunde officially launches Thursday August 27th. Our next live guest: Chef José Andrés! If you want to join us in the live, cameras-on, Zoom taping, please reserve a spot soon!

In me-on-other-podcasts news, I'm guest hosting Pivot with Kara Swisher twice while Scott Galloway researches more zingers, and I'm featured in the LinkedIn podcast, Hello Monday
Why women's suffrage matters for Black people
Article in The Undefeated by Angela Dodson
"The fact that racism often marred the good efforts of suffragists should not dampen the enthusiasm for celebrating this milestone for women." Good, record-correcting story about how women earned the right to vote; all women.
A second Trump term might injure the democratic experiment beyond recovery
Editorial in The Washington Post
If you read this newsletter regularly, there is no news in this, but there might be something worth sharing with someone you know who isn't planning to vote


Cellphone Data Shows How Las Vegas Is "Gambling With Lives" Across the Country
Article in ProPublica
"Las Vegas casinos, open for months now, are a likely hotbed for the spread of COVID-19. For many reasons, contact tracing has proved next to impossible as tourists return to homes across the U.S."
America's Monuments, Reimagined for a More Just Future
Article in The New York Times T Magazine
With colonialist statues being toppled in America and beyond, T asked five artists to envision a different kind of memorial, one that embodies this moment of reckoning.
Breonna Taylor's Mom Talks About Her Murder by Police to Ta-Nehisi Coates
Article in Vanity Fair by Ta-Nehisi Coates
"In a series of interviews, the author spoke to Tamika Palmer to paint a picture of a full, loving life taken too soon." This is a humanizing story.


The South's Fight for White Supremacy
Article in The New York Times by Jon Meacham
Such a great, clarifying explanation of history and how in the USA we wrote a story to preserve white supremacy
The British Rule Over India: What They Don't Teach in Schools
Video on Instagram from VICE (6 minutes)
Great story. For the smug people in the UK who like to pass judgment on American racism, "WE LEARNED IT FROM WATCHING YOU." For anyone who thinks European colonizers "gave" their subjects anything of value, ask yourself how much they stole instead.
Video on Instagram from Act.TV. (2 minutes)
This video is a reminder that everyone who stands with the U.S. president now knows entirely the horribleness they are supporting, and they are fine with it. It's on YouTube as well.
Pharrell Williams - Entrepreneur (Official Video) ft. JAY-Z - YouTube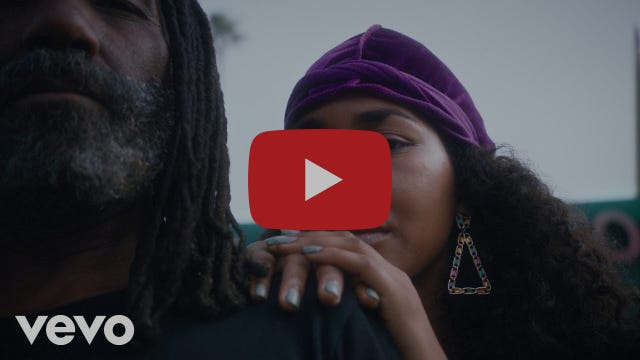 I've seen enough videos of police shooting us. Today I needed to see this instead. What a powerful use of platform by Pharrell and Jay-Z.
SIGNING OFF
I've been adding to the Recommentunde YouTube playlist and Spotify podcast playlist just for you.
Forward this email to people you know. They can subscribe at baratunde.com/email

Subscribe to my text messages, and interact with me directly and relatively quickly. Send a message to +1-202-894-8844 or visit here to sign up.
✊🏾

Peace and Love.