Discover more from Recommentunde
Baratunde offers things to help you process reality and give you the boost to keep shaping it for the better
Over 12,000 subscribers
Recommentunde: It's OK | 13 Oct 2020



it's the latest edition of
The Recommentunde Newsletter
Sent on 13 October 2020 Edition
Hi you.

It's me.

I actually have been feeling ok lately. At least temporarily, I have decided that everything is going to be alright, and if it's not. That's alright too.

If the Republicans install Amy Coney Barrett on the Supreme Court, cool. We'll expand the court or make Roe V. Wade actual law or both! If the current politicians won't prioritize COVID relief, fine. The next ones will be forced to create an even bolder plan for jobs and the economy. If the president gets legitimately re-elected, fine! I'll just make a tiny self-sustaining society without social media in the few blocks around my home and party with the backyard raccoons for the duration of his reign.

But seriously. I believe that there is no permanently good place we get to, which means there is no permanently terrible place either. We ebb and we flow. We give and we take. We rise and we fall. The motion is the thing. And with so many people working so hard to make things even harder, with a political party signed up for anti-democracy and authoritarianism, part of me is like, "Fine. Just wait until our backlash."

Because it's not just "the other side" that gets a to backlash against progress. You don't get to employ massive voter suppression, human rights violations, state-backed thug violence, pandemic negligence and simply trifling behavior with no consequences. You can try to make The Handmaids Tale a real thing, but there are too many of us. We outnumber you, and the more you try to hold people back, the more, eventually, we fight for freedom.

We're gonna demand more, not less. You'll wish you made a deal back when all we asked for was for the government to stop openly murdering black people and letting a virus wash across the land. We will get to a better place (for a while). It's just a question of the path we're gonna take and how long we'll be on it.

Segue!

For How To Citizen with Baratunde, we have a very special guest on this week's live taping: Dr. Michael Osterholm. This is the one person I've said we should all be listening too, and I'm so excited to have him on the show to talk about how to citizen during a pandemic. Join for the live taping or send me any questions / topics you want us to discuss. It's soon: Wednesday October 14th at 12pm PT / 3pm ET.

And we recently dropped a dope episode focused on the beauty of Chicago that applies to everywhere in the world. The artist Tonika Johnson shared her work to build bridges across a segregated landscape and offers us a way to do that no matter where we live.

Now, for your regularly-scheduled content, starting with what should have been the top news story last week: Joe Biden's incredible speech at Gettysburg. Watch it now.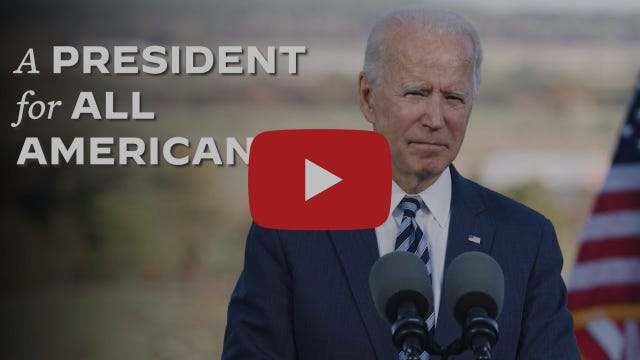 Joe Biden's incredible speech at Gettysburg
Watch it. All of it. Skip some news this week, and watch this instead.
New research explores authoritarian mind-set of Trump's core supporters - The Washington Post
This is a great piece with actual new information, at least to me. Lots of folks focus on the president as an anti-democratic problem. I've been regularly pointing out the complicity and support the Republican Party offers. But this research reminds me that it's people. Millions of U.S. residents don't actually believe in democracy and prefer authoritarianism.
A psychoanalytic reading of social media and the death drive - Max Read - Bookforum Magazine
This is a review of a book I haven't read but now I want to. Thanks Sully for sharing the link. It's a different take on all the tech backlash stuff that I'm intrigued by.
Wisconsin election officials go from famine to feast with a swell of poll workers - The Washington Post
Good news from a Wisconsin! Let's make this headline true across the country. Please volunteer to work the polls. That helps lines move faster which means more votes happen. You're increasing the throughput of democracy! Find out more at powertothepolls.org
What if Local and Diverse Is Better Than Networked and Global? - The New York Times
Thoughtful piece about how we might need to set up society differently. Thanks Stacy.
Angela Davis on Abolishing the Police and Prisons | LEVEL
There's some great education in here about "defund the police" and why we must undo the foundations of our society to truly make it just. I can't believe Angela Davis is still at it!
More of these please. Any Republican who stands against this president must do so publicly and now. It's the patriotic thing to do. Also I met Cindy McCain once. She was nice. Her husband was wrong about most things, but I appreciate her siding with democracy in this election so we can fight over policy after.
Lakers win: TikTok star Nathan Apodaca celebrates champions - Los Angeles Times
Yesssssss!!!! My neighbors launched explosives into this sky to celebrate the Lakers victory. This dude is more creative.
Jordan Real Talk Episode 1 featuring me, Chris Paul, Angela Rye
Yeah so I got to sit down and virtually hang out with Chris Paul in a series hosted by Angela Rye, all brought to you by Michael Jordan. There are more episodes coming including a lively discussion with Fat Joe. You can catch all the episodes on YouTube.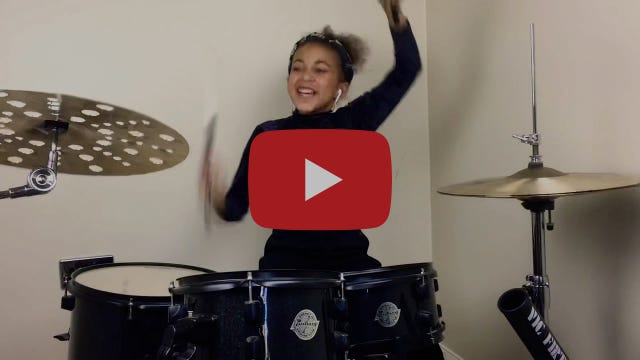 Nirvana In Bloom Drum Cover by Nandi Bushell
I can't get enough of this kid
SIGNING OFF
I've been adding to the Recommentunde YouTube playlist and Spotify podcast playlist just for you.
Forward this email to people you know. They can subscribe at baratunde.com/email

Subscribe to my text messages, and interact with me directly and relatively quickly. Send a message to +1-202-894-8844 or visit here to sign up.
✊🏾

Peace and Love.