Discover more from Recommentunde
Baratunde offers things to help you process reality and give you the boost to keep shaping it for the better
Over 12,000 subscribers
Recommentunde I Feeling Free | 10 Feb 2021
View this email in your browser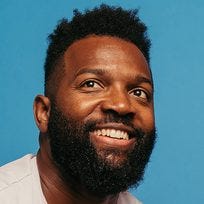 Recommentunde - 10 Feb 2021
Feeling Free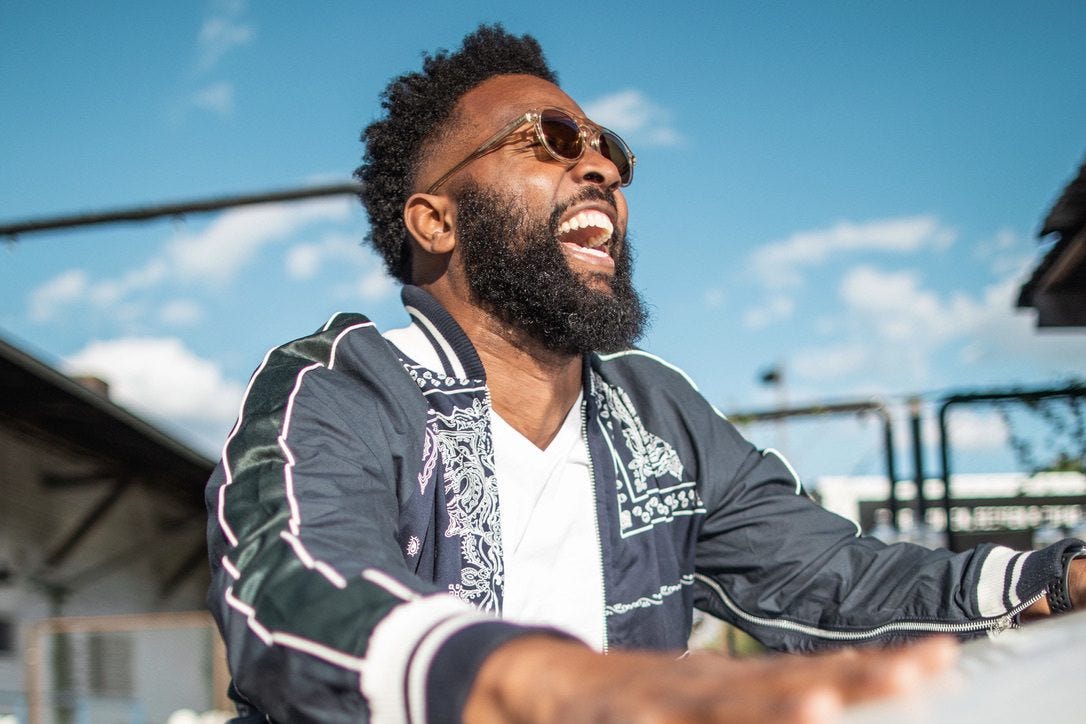 This month I'm posting on Instagram under the hashtag, #WhatMakesYouFeelFree.
It's my homage to Black History Month and Black Future Month.
I'm celebrating freedom, not just struggle, and I'm sharing images of things that make me feel free.
Join in!
WHAT'S UP WITH ME
Thursday 11 February 2021, 8pm PT / 11pm ET
The 11th Hour with Brian Williams on MSNBC
After getting a front row seat to the most epic shade-throwing in the history of cable news two weeks ago, I'm returning to Brian Williams's MSNBC show this Thursday evening, and I have no idea what could happen.

Friday 12 February 2021, 3-5pm PT / 6-8pm ET
#WhiskeyFriday on Clubhouse
For my iOS people, I continue my experiments on this app. Every Friday I host a recap room with friends where we highlight on- and off-Clubhouse activities and generally chop it up. We also bring people up from the audience. If you don't have an invite to Clubhouse at least join the waitlist so you can play with me there. It's weird and fun.
Online For All
My Essay About Judas And The Black Messiah
To balance out the exclusive nature of the Clubhouse item above, please please read my essay in Variety about the writing in the new film, Judas and the Black Messiah.
Recent press or other public appearances of note
A BRIEF STATEMENT
According to the U.S. Constitution: "Judgment in Cases of Impeachment shall not extend further than to removal from Office, and disqualification to hold and enjoy any Office of honor, Trust or Profit under the United States."
Here we go again. The record-breaking, most impeached president ever is on trial... again.
He's been impeached by the House. It's up to the Senate to convict. If they do, he'd be removed from office, but this was already accomplished by Joe Biden and his many more millions of votes along with the stalwart efforts of elections officials and citizens across the land to uphold those results.
If the Senate votes to convict (aka if Senate Republicans decide they love America more than they fear Donald Trump), it can take another vote to disqualify him from holding public office, and according to my reading of the document, enjoying it. That would sting because we know Trump really enjoyed the office.
I'm most intrigued by the words "Office of honor, Trust or Profit under the United States," because I would love if that meant this dude was barred from running a business. Before he ever did damage to the republic through his presidential actions, he hurt many with his sham "businesses." Alas, I'm pretty sure my "reading of the Constitution" "lacks merit" or "is something I made up." But still a citizen can dream of providing for the common defense can't they?
We remain on the precipice, and our democracy is still fragile and threatened, so keep breathing people. Abide no bullshit. Demand accountability and truth.
LINKS I'VE CLICKED FOR YOU
#StopTheSteal: Timeline of Social Media and Extremist Activities Leading to 1/6 Insurrection
Thanks to journalist Taylor Lorenz for tweeting this. Opening line: "The insurrectionist attack on the U.S. Capitol on Jan. 6 was not spontaneous."
The Reconstruction - Impact Alpha
Thanks to Elizabeth for the tip. New podcast alert! This series explores post-Civil War America when the country almost did the right thing in terms of liberty and justice for all.
Three Women Who Helped Their Sons Become Civil Rights Icons - The New York Times
This is the next book I'm going to read. I'm bumping Barack Obama down the queue for this story. For all the mamas!
Adopting a Politics of Love and Liberation in Our Schools Can Save Our Democracy | by Teresa Ann Willis | Noteworthy - The Journal Blog
Key quote: "If we want to prevent today's students from becoming tomorrow's insurrectionists, we can't just change what is taught, we've got to change how we teach, and doing so will require restructuring teacher education programs."
Video Time!
This is the 13-minute video House Impeachement Manager Rep. Jamie Raskin presented in the Senate trial yesterday. It effectively places the Jan 6, 2021 attack in full context. Hard to watch but important to remember.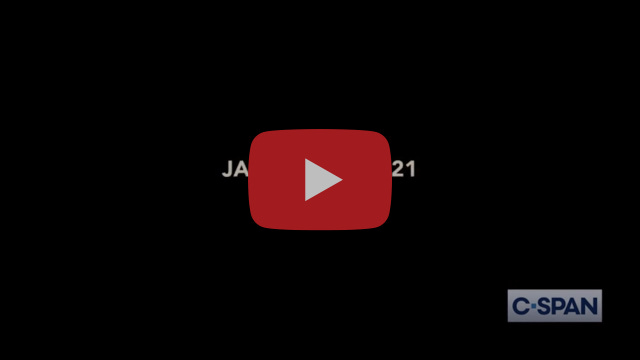 Copyright (C) *|CURRENT_YEAR|* *|LIST:COMPANY|*. All rights reserved.
*|IFNOT:ARCHIVE_PAGE|**|LIST:DESCRIPTION|**|END:IF|*
*|IFNOT:ARCHIVE_PAGE|**|HTML:LIST_ADDRESS_HTML|**|END:IF|*
Update Preferences | Unsubscribe
*|IF:REWARDS|* *|HTML:REWARDS|* *|END:IF|*