Discover more from Recommentunde
Baratunde offers things to help you process reality and give you the boost to keep shaping it for the better
Over 12,000 subscribers
Recommentunde I Cancun 🏝 | 19 Feb 2021
View this email in your browser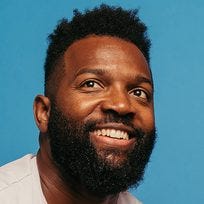 Recommentunde - 19 Feb 2021
Cancun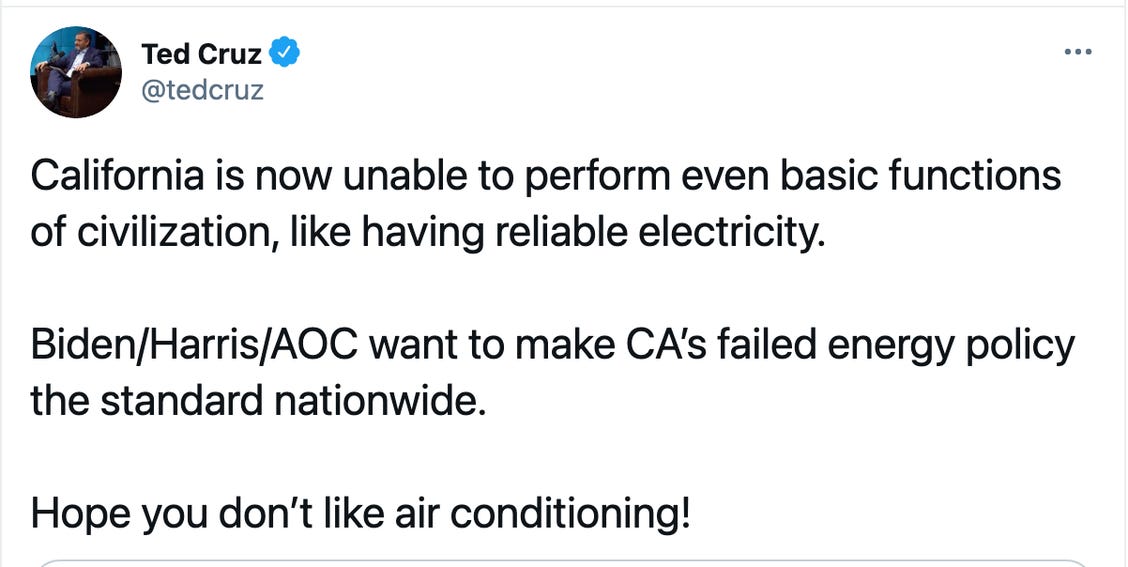 Back in August, Texas Senator Ted Cruz too the time to tweet this unpatriotic cruelty in response to California Gov. Gavin Newsom's call for electricity conservation during wildfires and power outages in that state.
WHAT'S UP WITH ME
Friday 19 February 2021, 3-5pm PT / 6-8pm ET
#WhiskeyFriday on Clubhouse
For my iOS people, I continue my experiments on this app. Every Friday I host a recap room with friends where we highlight on- and off-Clubhouse activities and generally chop it up. We also bring people up from the audience. If you don't have an invite to Clubhouse at least join the waitlist so you can play with me there. It's weird and fun.
Online For All
I got the keys to Hailey Bieber's Instagram Account
It's true, and I didn't steal it or nothing. Hailey is doing IG takeovers with various justice-oriented folks, and I kicked off the series this week. Yes, it's weird to type "me" and "Bieber" in the same sentence. Check out the highlighted story as well.
Recent press or other public appearances of note
A BRIEF STATEMENT
Texas Senator Ted Cruz was born in Canada. This week he fled to Mexico. But he's spent most of the past four years living inside his own ass, making a mockery of the U.S. principle of divided government, rule of law, and basic human decency. It's fitting that a cowardly human who defended and praised the bully who slandered and insulted both his wife and his father would scramble over the border wall to escape the country he only pretends to serve.
He took a break from his busy summer schedule pre-planning to undermine our democratic elections to tweet insults at the people of California during their suffering. He also voted against Hurricane Sandy relief for the people of New York and New Jersey during their suffering. But he is not alone. Let us save some disdain for those without the name Ted Cruz.
Mitch McConnell — oh he of the partial, self-serving variety of pseudo patriotism who says Donald Trump is responsible for insurrection but not enough to be held accountable for it — just last year stood against COVID relief by referring to the once-in-a-century-pandemic rescue package as a "Blue State Bailout." It's blue states that have been bailing out Kentucky for his entire time in the Senate, but don't let facts get in the way of a good opportunity to weaken our democracy.
I guess what I'm trying to say is, I have no patience for these so-called leaders or much of this Republican Party. They have stood against the people in the pandemic, during fires, and in the ice. Too many of them sided with violent insurrectionists and failed to hold their chief inciter accountable. As far as I'm concerned, they can all go to Mexico, if that nation will even have them, and return when they've decided to actually support the United States of America.
LINKS I'VE CLICKED FOR YOU
Facebook's New Look in Australia: News and Hospitals Out, Aliens Still In - The New York Times
Just… I can't. Facebook, like… what the actual… Just read this.
Opinion | DNA and Race: What Ancestry and 23andMe Reveal - The New York Times
Fascinating stuff and a good reminder that history is in our blood and all our cells and that might give us a way out of some of the traps history has also left for us.
Starlink explained: What to know about Elon Musk's satellite internet venture - CNET
Geek alert! I'm fascinated by this new satellite internet service from the world's preeminent rocket maker - solar provider - electric car manufacturer tunnel digger - meme shaker - speculative alt coin manipulator
Unemployed on Reddit - The New York Times and The Primal Scream - The New York Times
I'm combining these because both links use powerful multimedia to tell stories of people suffering who shouldn't have to if we built an economy and society that worked for the many and not the few. The good news is there's a plan out there to significantly help: Marshall Plan for Moms

How Rush Limbaugh Paved The Way For Trump | On the Media | WNYC Studios
A very important history lesson and reminder that we can make models of success that hurt people or models that help. Let's do more of the latter.
Video Time!
I've fallen in a rabbit-hole of these satirical "pitch meetings" for various movies. My latest favorite is for Game of Thrones Season 8. Enjoy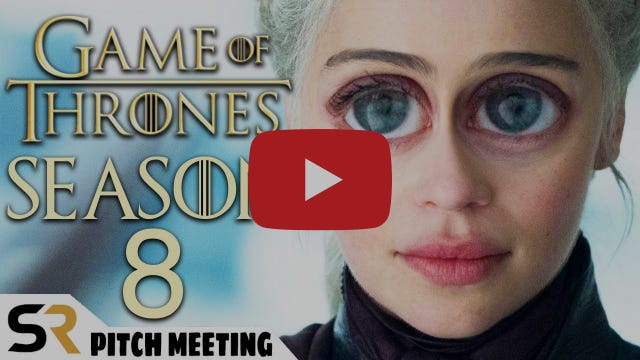 Copyright (C) *|CURRENT_YEAR|* *|LIST:COMPANY|*. All rights reserved.
*|IFNOT:ARCHIVE_PAGE|**|LIST:DESCRIPTION|**|END:IF|*
*|IFNOT:ARCHIVE_PAGE|**|HTML:LIST_ADDRESS_HTML|**|END:IF|*
Update Preferences | Unsubscribe
*|IF:REWARDS|* *|HTML:REWARDS|* *|END:IF|*