Discover more from Recommentunde
Baratunde offers things to help you process reality and give you the boost to keep shaping it for the better
Over 12,000 subscribers
Recommentunde I ABC 📺 | 2 Mar 2021
View this email in your browser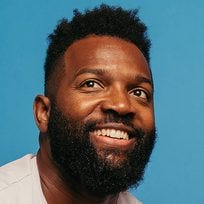 Recommentunde - 2 Mar 2021
ABC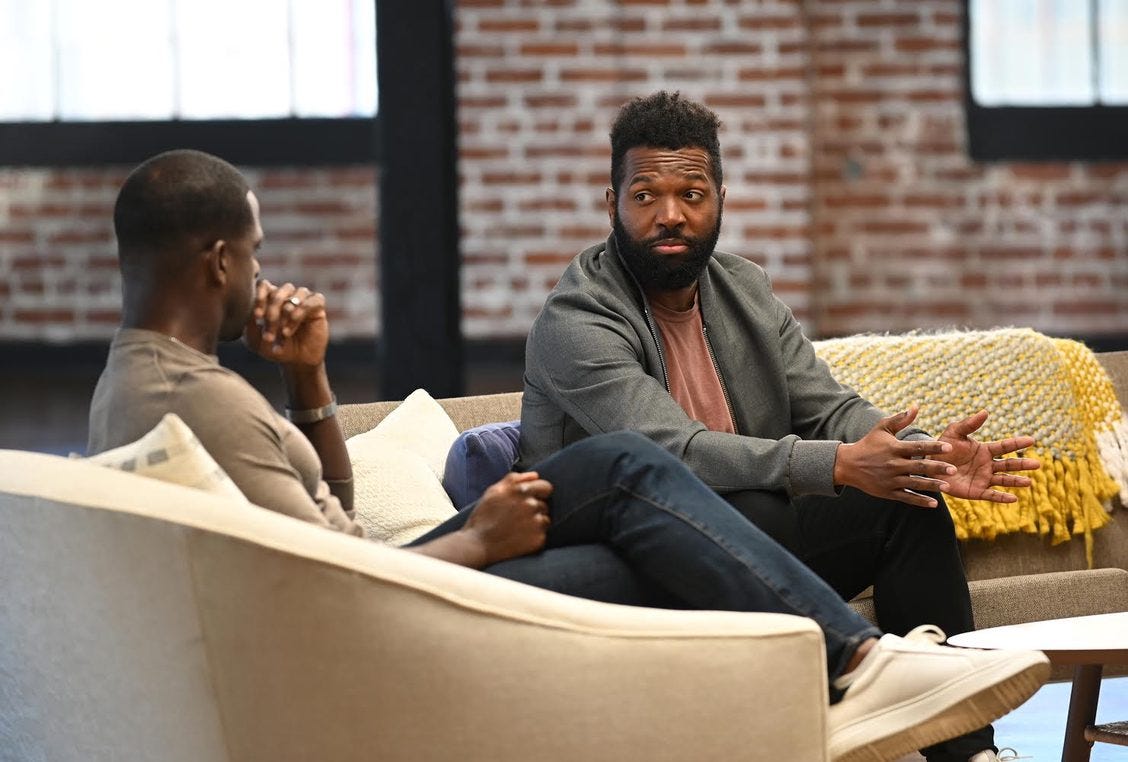 Yep, that's me giving Sterling K. Brown that "whatchoo-talkinbout-Willis" look in what is likely my network television premiere. Check us out tonight on ABC's Soul of a Nation.
WHAT'S UP WITH ME
Tonight 2 March 2021, 10pm ET, PT / 9pm CT
ABC Soul of A Nation
Tonight, ABC launches a six-part newsmagazine show about the Black experience in the USA. It's made by Black folks for everyone. It's pretty unprecedented, and also OMFG I AM IN IT. Set your DVRs and such.
Thursday 4 March 2021, 8pm PT / 11pm ET
The 11th Hour with Brian Williams
Will it be Brian, Bill, and Baratunde again? Who knows??
16 March 2021
Join me at SXSW!
I'm doing a keynote at this year's SXSW. Topic "For Brands Who Want To Help Us Be Free." And I'm running Q&A for a beautiful film directed by my friend Lissette Feliciano called Women Is Losers. Register and come hang!
Recent press or other public appearances of note
A BRIEF STATEMENT
As you may know, I'm incredibly proud of my work as a board member of BUILD.org for the last six years. I am excited to invite you (and your crew) to join me virtually as my guest on Thursday, March 25th for BUILDFest, a nationwide event.
Bonus is I'm hosting this 1-hour virtual event. It will feature powerful student stories from BUILD's high school entrepreneurs as they share their personal journeys creating solutions for the greatest challenge of our century. It turns out, the kids we over-police and deport have incredible gifts to offer if we invest in them.
This won't be your average Zoom gala. We're keeping it tight and making it shine. Please reply to this email and let me know if you are able to attend. You must also register here to receive the event link and to show your support for youth entrepreneurship. Share that link with anyone you know who might be interested. We're trying to get 5,000 folks tuning in from around the world!

When: Thursday, March 25th at 8:30pm ET / 5:30pm PT (45 min show)
Where: Virtually anywhere!
Who: You, your friends and family, and a community of entrepreneurs from around the world!
LINKS I'VE CLICKED FOR YOU
Amnesty report describes Axum massacre in Ethiopia's Tigray | AP
This is one of the saddest and most devastating things happening in the world right now. UNHCR is accepting donations to help.
Victims of anti-Asian attacks reflect a year into pandemic | AP
There's a lot swirling in the news about crimes against Asian Americans and Asians in America. We're at the one year anniversary of the intentional racist scapegoating of a community over the pandemic, and that recent action atop decades of racism is having consequences. To my fellow humans being made targets, I see you and extend love. Many of us know this pain.
McConnell asks the Supreme Court to obliterate the Voting Rights Act | Popular Information
This analysis provides further evidence that the Republican Party is the anti-democracy party. Now with more receipts!
'Can't wait to tell my grandkids I was here': The women arrested for storming the Capitol | The 19th
Read. This. Story. Great analysis missing from the superficial coverage of the Jan 6 attack on the capitol. I just found this news source dedicated to gender, politics, and policy. Give it more of your attention this Women's History Month.
What Frances McDormand Would (and Wouldn't) Give to 'Nomadland' | The New York Times
This story really got to me. Major congrats to director Chloé Zhao for her record-breaking Golden Globe. I am excited to see this film.
Video Time!
Another SNL clip this week. Should I be worried that my wife sent me this?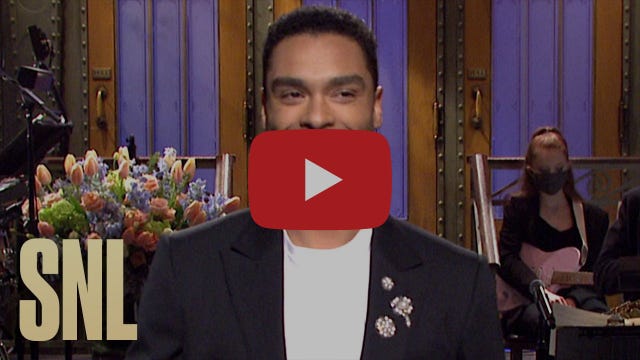 Copyright (C) *|CURRENT_YEAR|* *|LIST:COMPANY|*. All rights reserved.
*|IFNOT:ARCHIVE_PAGE|**|LIST:DESCRIPTION|**|END:IF|*
*|IFNOT:ARCHIVE_PAGE|**|HTML:LIST_ADDRESS_HTML|**|END:IF|*
Update Preferences | Unsubscribe
*|IF:REWARDS|* *|HTML:REWARDS|* *|END:IF|*