Discover more from Recommentunde
Baratunde offers things to help you process reality and give you the boost to keep shaping it for the better
Over 12,000 subscribers
Recommentunde | Conan 💪 | 9 Apr 2021
View this email in your browser
Recommentunde - 1 Apr 2021
The Trial
OMFG I WAS ON CONAN THIS WEEK! We talked mostly about How To Citizen. Click above for the full length video. Homeboy had us talking for almost 30 minutes!
WHAT'S UP WITH ME
Season 2 of How To Citizen with Baratunde is fully out of the starting block. We dropped episode two this week, featuring Heather McGhee, author of The Sum of Us. We're getting deeper into the case for making a better economy that allows us to be better citizens, and Heather set the record straight on the history of exclusion in our economy.

I was on The Bakari Sellers podcast, and I can't believe it took this long for us to finally meet. This is one very sharp dude!
Brooklyn Public Library Virtual Gala!
Tuesday April 20th, 2021 7pm ET
I'm a superfan of public libraries. So much that I still serve on the Board of Trustees of the Brooklyn Public Library and I'm hosting this year's virtual gala which will be dope! We're honoring Tonya Lewis Lee and Spike Lee. Get your tickets.
A BRIEF STATEMENT
Have a great weekend. That's it!
LINKS I'VE CLICKED FOR YOU
'Another family losing their home': SF transplants are displacing Tahoe locals
I can't wait for you to hear the episode of How To Citizen where we discuss community land ownership. Until then, check this article.

The short 'Home' tackles Asian American identity, racism - Los Angeles Times
A creative project and insightful interpretation of the idea of "consent."

Inside the Koch-Backed Effort to Block the Largest Election-Reform Bill in Half a Century | The New Yorker
The money. Those running Republican efforts to disenfranchise voters are willing to throw their own people under the bus. That's always been the case with white supremacy.

U.S. must confront Covid spike, noted epidemiologist warns - POLITICO
Please stay vigilant. Dr. Osterholm has been my clearest and most accurate source of virus-related information for the past 13 months. Listen to him now.
The DC Youth Orchestra Just Had Its First In-Person Rehearsal In A Year
I was a member of this program as a kid and am thrilled to see it still going strong and existing as a beam of light in these times.
One more time: howtocitizen.com!
Video Time!
Stay for the Q Anon joke. It's perfect.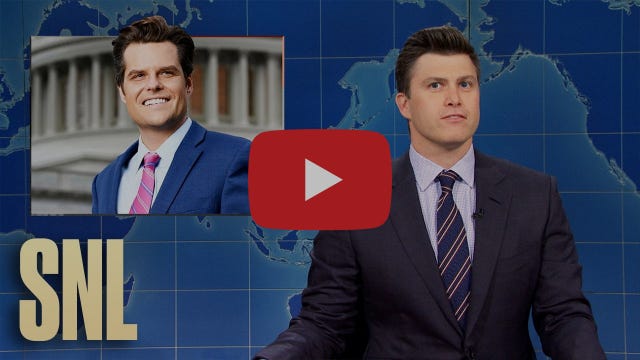 Copyright (C) *|CURRENT_YEAR|* *|LIST:COMPANY|*. All rights reserved.
*|IFNOT:ARCHIVE_PAGE|**|LIST:DESCRIPTION|**|END:IF|*
*|IFNOT:ARCHIVE_PAGE|**|HTML:LIST_ADDRESS_HTML|**|END:IF|*
Update Preferences | Unsubscribe
*|IF:REWARDS|* *|HTML:REWARDS|* *|END:IF|*